IMPECCABLE SERVICE
Purchasing a vehicle is complicated, but with expert knowledge and first class service, it's all too easy! BestBuyQualityCars.com, your Credit Union's Auto-Buying service, is here to help you through the entire process of purchasing your next Pre-Owned vehicle. BestBuyQualityCars.com can also help coordinate financing directly with your Credit Union. Trade-ins are welcomed. We buy cars too!
ORDER YOUR CAR
Since 1991, OrderYourCars.com has the biggest and best offers for used cars in all of Southern California. We offer cars from any year, make, or model. These cars are purchased directly from leasing companies. If you don't see what you want, please contact us. We will be happy to search for just what you are looking for. The more information you supply us the better we can serve you.
EASY FINANCING
We use the best finance companies with the lowest rates through MAJOR credit unions  and banks. BestBuyQualityCars.com is happy to be of assistance with this process. Please fill out our credit application for approval within 30 minutes.
COMMERCIAL FINANCING AVAILABLE TOO!!
We have been in business since 1991 and this has given us the ability and added experience of providing our customers with professionalism and quality satisfaction. We are well-equipped and capable of meeting all of your needs. We can assist you with the best rate transportation to your destination. Our customers travel from out of country out of state and cities such as Bellflower, Lakewood, Downey, Cerritos, Buena Park, Lynwood, Torrance and Gardena because they know they won't find a better deal on a used car than at Best Buy Quality cars . At Best Buy Quality cars, if we don't have the car you are looking we will find it for you. We offer the best deals around we sale our car at wholesale price to public.
SEARCH

OUR INVENTORY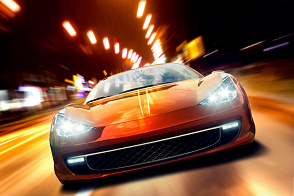 We offer a fantastic selection of used cars, trucks, vans and SUVs to all of our neighbors in Bellflower, Lakewood, Downey, Cerritos, Buena Park, Lynwood and Gardena. If you plan to buy a vehicle, you will always find the lowest prices and the best service at Best Buy Quality Cars.
What are our Hours of Operation?
After hours by appointment.
Mon:
9:00am - 6:30pm
Tue:
9:00am - 6:30pm
Wed:
9:00am - 6:30pm
Thu:
9:00am - 6:30pm
Fri:
9:00am - 6:30pm
Sat:
10:00am - 5:00pm
Sun:
10:00am - 5:00pm